News
MCAA Choral Festival - deferred to date unknown
In June the MCAA Committee decided, in view of the COVID-19 pandemic's continuing to trigger restrictions, to cancel the deferred festival proposed for the weekend of 30 April and 1 May 2022. The Committee will continue monitoring the situation until they can determine a clear and safe way forward for a festival in Sydney.
Events
18th December 2021 @ Royal Canberra Golf Club
At this stage, times are provisional; firm details will be posted soon.
Welcome
The Australian Rugby Choir Inc. is a Choir of male voices, which aims to promote singing in the community both through participation at rugby matches and other community and charitable events. We are based in Canberra.
The Choir is a non-profit organisation with the love of rugby and singing for enjoyment binding its Members.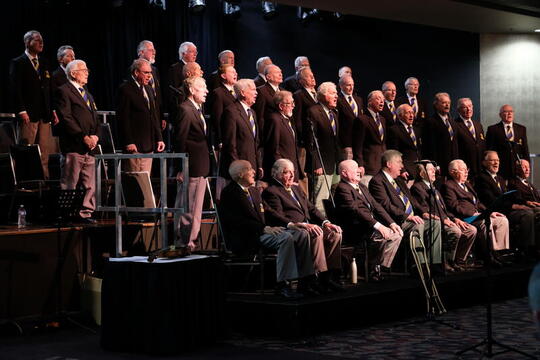 Membership
We are a male choir open to all men who enjoy singing.