News

Our first post-suspension gig took place on 27 March 2021 at Mawson Ponds, helping to celebrate Community Day.
Events
31st October 2021 @ Sydney Town Hall
The Festival is being organised by the Male Choirs Association of Australia (MCAA),in the expectation there will not be prohibitive restrictions required as COVID-19 precautions.
Its main events will be a dinner on the evening of Saturday 30 October and a concert with member choirs and guest artists in Sydney Town Hall on Sunday 31 October.
Welcome
The Australian Rugby Choir Inc. is a Choir of male voices, which aims to promote singing in the community both through participation at rugby matches and other community and charitable events. We are based in Canberra.
The Choir is a non-profit organisation with the love of rugby and singing for enjoyment binding its Members.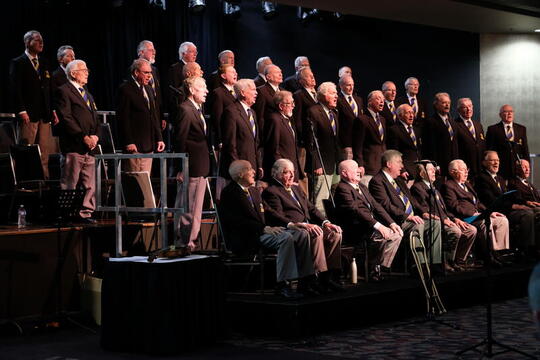 Membership
We are a male choir open to all men who enjoy singing.