News
Our annual concert - tickets and advertising flyer
With our concert at The B (Bicentennial Theatre) in Queanbeyan on 26 November fast approaching, it's time for choristers, their family members, friends and fans, and other lovers of choral singing to buy their tickets. The link is theq.net.au/whats-on/productions/world-in-union .
And for advertising wherever the law permits, there's an attractive flyer you can download and print by the score - www.rugbychoir.org.au/get/files/5221.pdf .
Events
8th October 2022 @ Curtin Primary School
Welcome
The Australian Rugby Choir Inc. is a Choir of male voices, which aims to promote singing in the community both through participation at rugby matches and other community and charitable events. We are based in Canberra.
The Choir is a non-profit organisation with the love of rugby and singing for enjoyment binding its Members.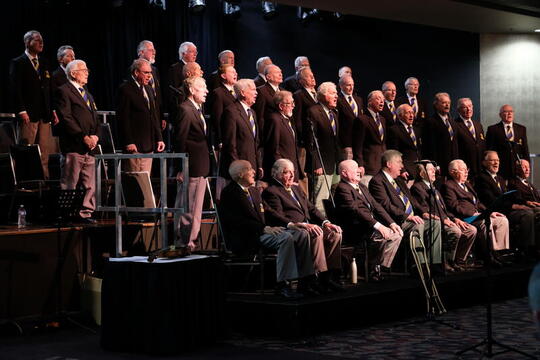 Membership
We are a male choir open to all men who enjoy singing.