News
Mawson Ponds, 20 March 2022
The choir joined a community gathering on Sunday 20 March with a well-received bracket of songs - finishing, true to our name, with the Brumbies Song.
Events
27th August 2022 @ Batemans Bay
Venue: Salvation Army Worship & Lifestyle Centre, 25-27 Old Princes Highway, Batemans Bay
Timing: muster at 1.15pm for a 2.00 pm start of the concert.
Repertoire: in addition to our own repertoire (TBA), we will join the U3A Choir in a few items.
Choir members and their partners are invited to join our hosts and the U3A Choir members for dinner, starting at 7 for 7.30pm, at the Catalina Golf Club.
Welcome
The Australian Rugby Choir Inc. is a Choir of male voices, which aims to promote singing in the community both through participation at rugby matches and other community and charitable events. We are based in Canberra.
The Choir is a non-profit organisation with the love of rugby and singing for enjoyment binding its Members.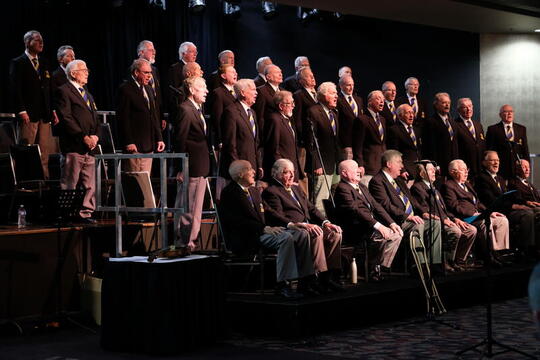 Membership
We are a male choir open to all men who enjoy singing.