News
Singing for Brumbies fans
The Brumbies' management team invited the choir to sing before two of the Brumbies' home games, on 1 May (Brumbies vs Hurricanes) and 21 May (Brumbies vs Blues). In chilly but fine weather each time, we sang two brackets of songs just inside the East Gate as fans come through in the hour before the game. We of course ended each bracket with the Brumbies Song.
Events
18th August 2022 @ Hughes Baptist Church Hall and via Zoom
Welcome
The Australian Rugby Choir Inc. is a Choir of male voices, which aims to promote singing in the community both through participation at rugby matches and other community and charitable events. We are based in Canberra.
The Choir is a non-profit organisation with the love of rugby and singing for enjoyment binding its Members.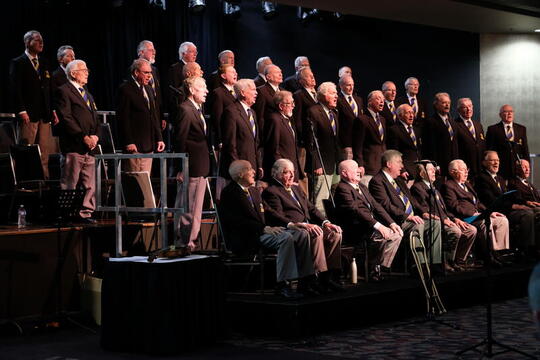 Membership
We are a male choir open to all men who enjoy singing.