News
Mawson Ponds, 20 March 2022
The choir joined a community gathering on Sunday 20 March with a well-received bracket of songs - finishing, true to our name, with the Brumbies Song.
Events
30th October 2022 @ Sydney Town Hall
The MCAA Committee have made provisional plans for the Choral Festival to be held on this day. They have resolved to decide in June, in the light of the COVID-19 situation then, whether to firm up these plans.
Welcome
The Australian Rugby Choir Inc. is a Choir of male voices, which aims to promote singing in the community both through participation at rugby matches and other community and charitable events. We are based in Canberra.
The Choir is a non-profit organisation with the love of rugby and singing for enjoyment binding its Members.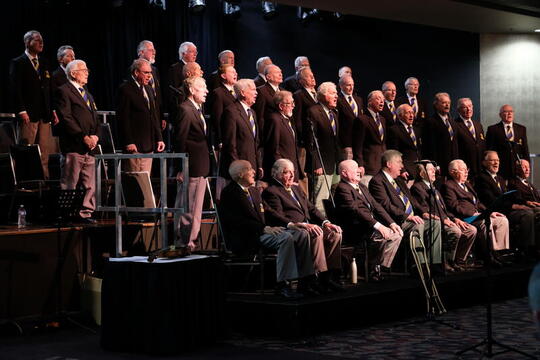 Membership
We are a male choir open to all men who enjoy singing.