23 December 2021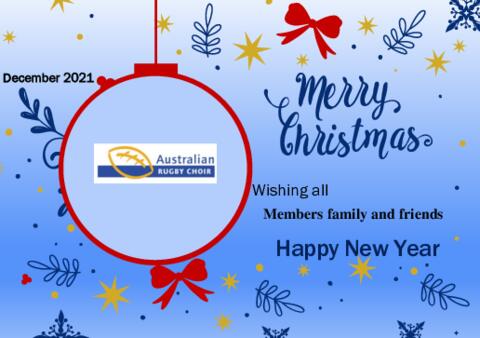 Thank you, members, who've done your best in either physically or virtually attending, with mixed success, this year's practices, gigs, or other social events. Thanks to the families who provide the support, especially for the extra travel to this year's practice venue. And thanks to our musical staff who have stepped with us as we have masked on and off to sing after checking-in with the QR code.
A grateful end-of-year thanks also to our sponsors who have not been able to use our singing services because of the disruption of COVID-19, still with us.
Please make sure you protect yourself and your family from any contamination, and I encourage everyone to take all necessary protection measures.
Keep safe and best wishes to all.
---